Author's Note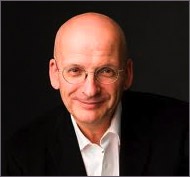 Roddy Doyle, who still lives on the street he wrote The Commitments on in 1986, has never actually been in or even around a band and, despite being a big music fan, stresses that The Commitments is all a work of fiction.
He does however capture the inherent humour of a group of young people forced together in vans, dressing rooms and rehearsal spaces.
"I always wanted it to be a fans' book, that's all I have in common with the central character Jimmy Rabbitte, we are both big music fans but put us in front of a mixing desk and neither of us would have a clue."
Doyle, whose favourite soul artists include Al Green and Otis Redding, first heard American blues and folk music as a child when an uncle returned to Dublin from the States bringing an extensive record collection with him. He later heard and saw Motown artists for the first time on Top of the Pops.
The Commitments is set in late 80s Dublin awash with A&R scouts searching for the next U2 whose success had inspired a generation of bands, Doyle says:
"At the time if you went to gigs in pubs, some of the bands were much more polished, but sometimes the support band had obviously never actually played together before. I went to a lot of those gigs.
"Jimmy finds some of the band through an advert in the paper but the notion that the singer, Deco, doesn't even remember singing at the office party, where Jimmy was impressed by him, appealed to me. The notion that this guy is unaware he has a good voice because he only sings when he's out of his face."
Jimmy's obsession with James Brown and Motown not only gives the band purpose and passion but will also provide the show with some of the greatest pop hits of all time.